Pond Construction Services
Our pond development services include everything from site preparation and excavation to pond design, construction, and maintenance. Whether you are looking for a small, decorative pond or a functional retention pond for irrigation or recreational purposes, we can help you bring your vision to life. If you can dream it, Rollins Construction can build it.
At Rollins Construction, we love to help our clients turn their properties into beautiful and functional spaces with custom-designed ponds. Our pond development services are tailored to meet the unique needs and preferences of each client, ensuring that every pond we create is a stunning addition to the property.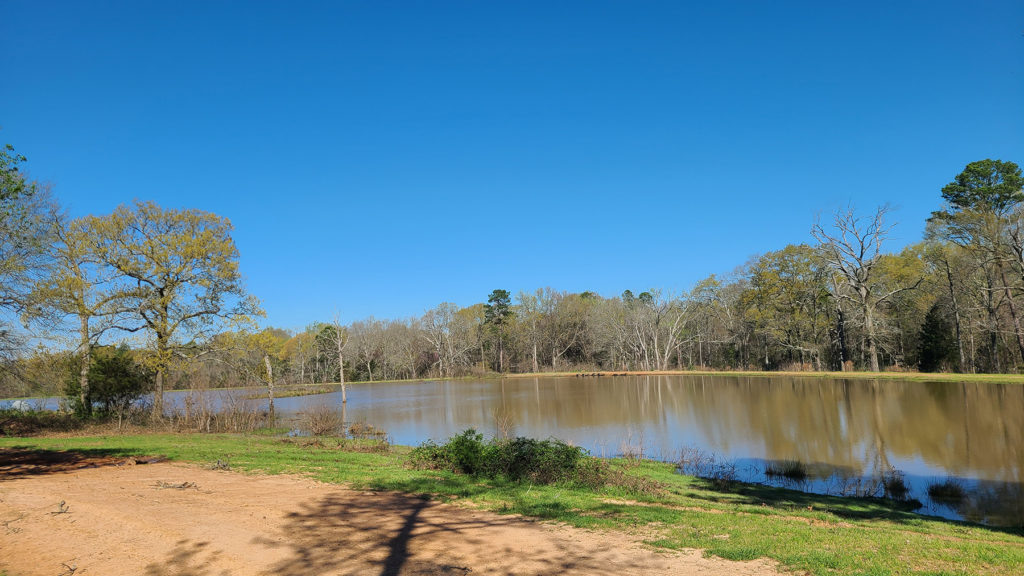 Why Choose Rollins Construction
Ponds can serve as a focal point for your landscaping, providing a tranquil and relaxing space for you and your family to enjoy. They can also serve practical purposes, such as irrigation for crops, watering livestock, or managing stormwater runoff.
We know that pond development can be a complex and challenging process, which is why we prioritize safety, professionalism, and attention to detail on every project we undertake. Our team of experienced professionals has the knowledge, skills, and expertise to handle even the most challenging pond development projects, delivering exceptional results that exceed our clients' expectations every time.
We use only the highest quality materials and equipment in our pond development services, ensuring that your pond is not only beautiful, but also functional and durable for years to come. If you're interested in adding a pond to your property, contact Rollins Construction today to learn more about our pond development services and how we can help you create a beautiful and functional water feature that enhances your property's value and appeal.